It goes without saying that TEW shares many similarities with the RE games of old we know and love. Their names are even similar. So, I thought to create this thread- in hopes that finding parallels between the two will help us unravel the mystery of TEW's story. I'm mostly focusing on plot similarities, but any similarities can be discussed here. Those who do not want to be spoiled might want to look away.
The Obvious nods:
-When Valerio attacks Sebastian, his reaction is almost identical to the first Ganado's reaction in Resi 4.
- During the part when Sebastian walks through the mansion, childish laughter is heard that sounds almost exactly like Alfred Ashford's laugh....Except it's creepier.
Source:
https://www.youtube.com/watch?v=qq6Bl65J0nE
- The upgrade system logo looks remarkably similar to Umbrella's symbol.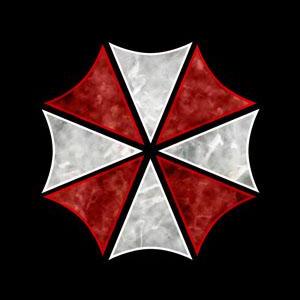 - Ruvick shares remarkably similar powers to Wesker.
- whenever Ruvick appears, parts of the environment turn blue, like RE 3.5 and the Hookman.
- In REmake and RE 96, police officers are called to investigate a disturbance at Spencer Mansion. In TEW, police officers are called to investigate one at a mental hospital.
- Both Resi and TEW have hilariously idiosyncratic dialogue, though TEW's dialogue seems a tad more naturally integrated than RE's.....So there probably won't be anything as gloriously bad as the Jill sandwich quip.
- Later portions of TEW take place in a destroyed city, like RE 2 and 3.
- Rebone Laura and Ruvick are unkillable, just like Nemesis.
- The mansion looks very similar to Spencer Mansion.
-Both have themes of body horror and transformation and mutilation.
-In the PAX trailer, where the faceless patients sees Sebastian and slowly turns around, it's movement is identical to the first zombie in REmake/ RE 1.
-In the opening of the game, Sebastian wears a jacket. He loses it shortly after and spends the rest of the game without it, presumably. This is similar to what happens to Leon and his jacket in RE4.
Plot Predictions:
-I highly believe that Sebastian is infected in some way, and that the plot is highly influenced by RE 3.5. The Ruvick creepy blue light confirms that, as does this post for Bethesda's forums.
"RE3.5 was going to be about hallucinations."
Gstaff's response:
Sorry, which game is this? Something that got scrapped in favor of Nemesis? I knew that RE4 has a 2-3 variations, but I didn't realize that was also the case with RE3.
http://forums.bethsoft.com/topic/149955 ... dent-evil/
This rather evasive Gstaff attempt at "playing dumb" makes me think that TEW is taking inspiration from RE 3.5, but they don't want to reveal that yet.....Perhaps it's too spoilerish too soon?
- I wouldn't be surprised if Ruvick transforms over the course of the game, Nemesis style, as will The Keeper and Rebone Laura.
-I also wouldn't be surprised if Sebastian gets a strange growth on his arm, which will cause his arm to mutate later in the game, RE 3.5 style. The PAX trailer loosely hinted at a metal growth on his arm- though it was likely a glitch. The allusion was interesting, though.
-The end of the game may take place in a laboratory style setting.
Differences:
- TEW looks considerably darker than any RE game, as it's tone seems much bleaker, it has a higher gore factor, and a larger emphasis on torture.
-There does seem to be psychological undertones, which also make the game more in line with the Silent Hill franchise.
-There also seems to be supernatural undertones, which no finished RE games had.